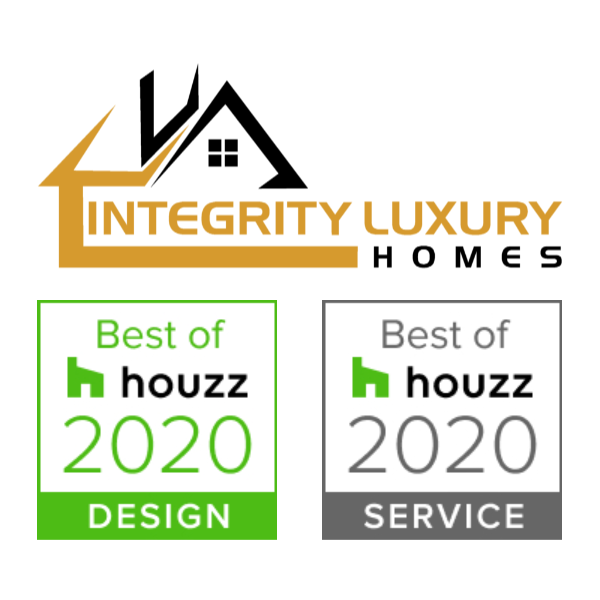 INTEGRITY LUXURY HOMES of SCOTTSDALE
Awarded Best Of Houzz 2020
The Annual People's Choice Award from the Houzz Community Highlights Home Remodeling and Design Professionals with Most Popular Designs and Top Ratings
SCOTTSDALE, AZ, USA, February 25, 2020 – Integrity Luxury Homes of Scottsdale has won a "Best Of Houzz" award for Design and Customer Service on Houzz®, the leading platform for home renovation and design. The 25-year experienced custom home builder was chosen by the millions of homeowners that comprise the Houzz community from among more than 2.5 million active home building, remodeling and design industry professionals.
The Best Of Houzz badge is awarded annually, in three categories: Design, Customer Service and Photography. Design awards honor professionals whose work was the most popular among the Houzz community. Customer Service honors are based on several factors, including a pro's overall rating on Houzz and client reviews submitted in 2019. Architecture and interior design photographers whose images were most popular are recognized with the Photography award.
A "Best Of Houzz 2020" badge will appear on winners' profiles as a sign of their commitment to excellence. These badges help homeowners identify popular and top-rated home professionals in every metro area on Houzz.
"We feel truly blessed for our wonderful clients and look forward to making more dream homes come true!"
"This year's Best Of Houzz awards go to an incredibly talented and service-oriented group of home remodeling and design professionals, and we're proud to highlight the winners on the Houzz website and app," said Liza Hausman, vice president of Industry Marketing for Houzz. "This award is particularly meaningful as it reflects the sentiment of the millions of homeowners in the Houzz community who are hiring home professionals for their projects across the U.S. and around the world."
Follow Integrity Luxury Homes on Houzz here: https://www.houzz.com/pro/buildgreenarizona/integrity-luxury-homes!
About Integrity Luxury Homes
In today's world where custom home builders seem to be a dime a dozen, Integrity Luxury Homes brings a standard of excellence that you can't find among the competition. Our goal is to take the stress out of the building process and make it as enjoyable as possible. From beginning to end, quality craftsmanship goes into every home we build, brick by brick.
About Houzz
Houzz is the leading platform for home remodeling and design, providing people with everything they need to improve their homes from start to finish – online or from a mobile device. From decorating a small room to building a custom home and everything in between, Houzz connects millions of homeowners, home design enthusiasts and home improvement professionals across the country and around the world. With the largest residential design database in the world and a vibrant community empowered by technology, Houzz is the easiest way for people to find inspiration, get advice, buy products and hire the professionals they need to help turn their ideas into reality. Headquartered in Palo Alto, Calif., Houzz also has international offices in London, Berlin, Sydney, Moscow, Tel Aviv and Tokyo. Houzz is a registered trademark of Houzz Inc. worldwide. For more information, visit houzz.com.
adana escort
adıyaman escort
afyon escort
ağrı escort
aksaray escort
amasya escort
ankara escort
antalya escort
ardahan escort
artvin escort
aydın escort
balıkesir escort
bartın escort
batman escort
bayburt escort
bilecik escort
bingöl escort
bitlis escort
bolu escort
burdur escort
bursa escort
çanakkale escort
çankırı escort
çorum escort
denizli escort
diyarbakır escort
düzce escort
edirne escort
elazığ escort
erzincan escort
erzurum escort
eskişehir escort

gebze escort
giresun escort
gümüşhane escort
hakkari escort
hatay escort
ığdır escort
ısparta escort
istanbul escort
izmir escort
izmit escort
kahramanmaraş escort
karabük escort
karaman escort
kars escort
kastamonu escort
kayseri escort
kilis escort
kırıkkale escort
kırklareli escort
kırşehir escort
kocaeli escort
konya escort
kütahya escort
malatya escort
manisa escort
mardin escort
mersin escort
muğla escort
muş escort
nevşehir escort
niğde escort
ordu escort
osmaniye escort
rize escort
sakarya escort
samsun escort
şanlıurfa escort
siirt escort
sinop escort
şırnak escort
sivas escort
tekirdağ escort
tokat escort
trabzon escort
tunceli escort
uşak escort
van escort
yalova escort
yozgat escort
zonguldak escort
marmaris escort
bodrum escort
alanya escort
side escort
konyaaltı escort
muratpaşa escort
manavgat escort
çeşme escort
sincan escort
çankaya escort
keçiören escort
mamak escort
etimesgut escort
buca escort
konak escort
karabağlar escort
bornova escort
karşıyaka escort
bayraklı escort
alsancak escort
ataşehir escort
pendik escort
maltepe escort
kartal escort
kadıköy escort
görükle escort
atakum escort
ayvalık escort
deutsche escort
berlin escort
düsseldorf escort
hamburg escort
münchen escort
stuttgart escort
berlin escort
düsseldorf escort
hamburg escort
münchen escort
stuttgart escort
deutsche escort
köln escort
ataşehir escort
avcılar escort
bağcılar escort
bahçelievler escort
bakırköy escort
başakşehir escort
bayrampaşa escort
bebek escort
beşiktaş escort
beykoz escort

beyoğlu escort
çatalca escort
çekmeköy escort
esenler escort
esenyut escort
fatih escort
gaziosmanpaşa escort
güngören escort
kadıköy escort
kağıthane escort
kartal escort
küçükcekmece escort
maltepe escort
pendik escort
sancaktepe escort
sarıyer escort
şile escort
silivri escort
şişli escort
sultanbeyli escort
sultangazi escort
taksim escort
tuzla escort
ümraniye escort
üsküdar escort
zeytinburnu escort
manavgat escort