We Build Luxury Custom Homes
Setting the standard for home building excellence and craftsmanship in Scottsdale, Arizona.
Experiencing true luxury home building in the valley means working with a talented architect to create a custom designed home. The artistic input provided by a home designer is invaluable and leaps apart from the basic knowledge of construction. With the precise focus of architectural design, including construction management, is what makes a new custom home construction worth it all. You have the opportunity to have your vision of luxury and poise come to fulfillment right before your eyes with the use of custom home design software. Combine that with an expert collaboration that unites your dream with the sound design of a professional architect and you have a magnificent architectural masterpiece to call home.
Choosing the best home builder
Design goes beyond choosing the right custom windows; there are many detailed steps in constructing a home. Starting from the foundation with properly written up blueprints to selecting quality building materials, custom home building can have its challenges and frustrations. Choosing new home builders in Scottsdale should always depend on having close input to your home's design with a custom home architect. This should be the standard when contracting with a Scottsdale or Phoenix custom home builder.
Our luxury home builder sets the standard for customer satisfaction and design. We take pride the architectural design services we provide, along with the quality craftsmanship we produce.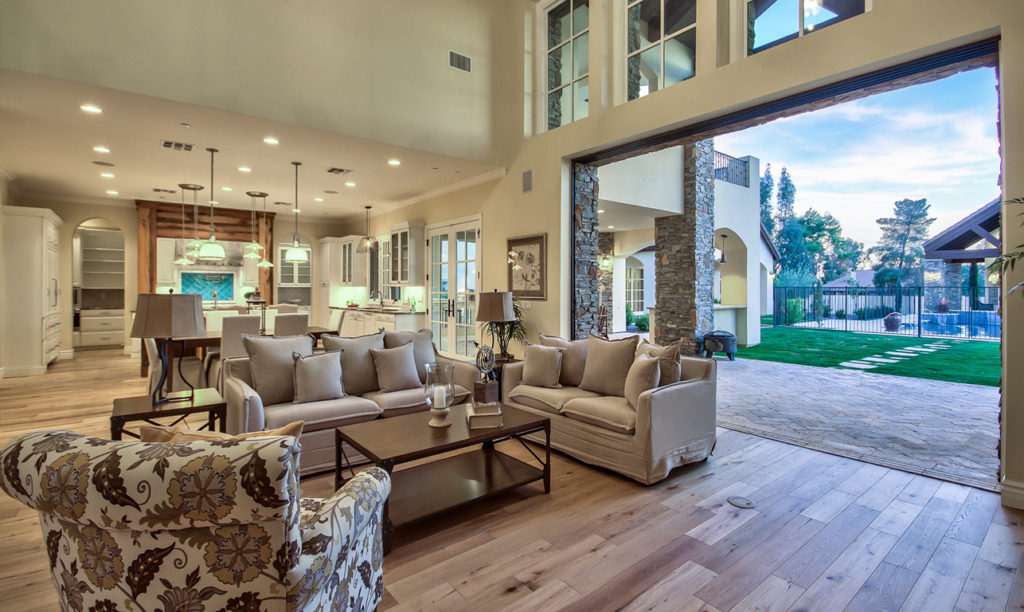 Rest assured, you'll be part of every step in the process.
As with all projects, your new home building project will have clear deadlines. Valuing our reputation as luxury home builders, we make every effort to meet due dates. With all steps of your project, our commitment is to correspond with you in a way that eases any anxiety of the progress. Should any change come to the schedule, you will be promptly notified and consulted if needed before moving forward. Our goal with every custom home build is keeping the construction process simple yet effective at building the home of our dreams.
Always feel like you are a part of the process as you personally manage your building project using our secure online portal.
From start to finish, you can watch the home building process and take an interactive part in creating your dream home.
Find a selection sheet where you can choose your styles and a financial page with a tool that lets you manage what you have spent or may spend on your new home. Also find an electronics approval page where you can give the ok to any plans made for the home builder without having to mail or fax.
Do everything online with these convenient tools that you can use anywhere. From your car, from your office, or from a family vacation, find all the information right at your fingertips so you can become an active participant in managing your dream home building process.